If you're a regular listener of The Way Out Is In: The Zen Art of Living – the podcast series mirroring Zen Master Thich Nhat Hanh's deep teachings of Buddhist philosophy – you will know that almost every episode ends with a short meditation guided by co-presenter Brother Phap Huu. These meditations are often built around the main theme of the episode. 
Now, on the Plum Village App and YouTube channel, these meditations have been made available as standalone meditations, part of a new (but already beloved) series: On-the-Go.
To find out more, we talked to musician and lay Buddhist practitioner Joe Holtaway, whose idea it was to give these meditations a life of their own as part of the rich landscape of offerings that is Plum Village. 
Here's what Joe said about the podcast and the meditations' importance in a busy daily routine:
"Jo [Confino, the podcast's other co-presenter] and Brother Phap Huu have a lovely way of taking on big topics. While discussing those subjects, there are moments of laughter and moments of silence, so the podcast is already a journey of holding and letting go. And then, at the end of each episode, these relaxations are yet another reminder of the importance of the practice of letting go. These kinds of moments are woven into all Plum Village life: whether you're eating dinner, whether you're walking or working, whether you're in a ceremony, there are moments when we stop, and stopping becomes an essential part of growing in the practice.
"It's often said that life is fast, life is busy, and there are many things to do. That's not wrong – but to stop and to relax at moments throughout the day allows us to undertake the things that we do with a new sense of aspiration, a new sense of calm and focus. I think that was Thich Nhat Hanh's vision for practitioners, exemplified in Brother Phap Huu's Way Out Is In meditations."
As a seasoned musician who's intertwined the practice of mindfulness with his music and activism, Joe devised a charming intro and outro to accompany the meditations. This repeated theme gives them "their own characteristic and their own personality."
But can music add value to meditations, and how compatible is that with the Plum Village tradition?
"Music gives a sense of familiarity. I think that surrounding these meditations with a kind of theme music does something to the body and the mind, similar to the way that I've heard Thay talk about songs from Plum Village; there is something about music and art that affects the consciousness and offers a holding."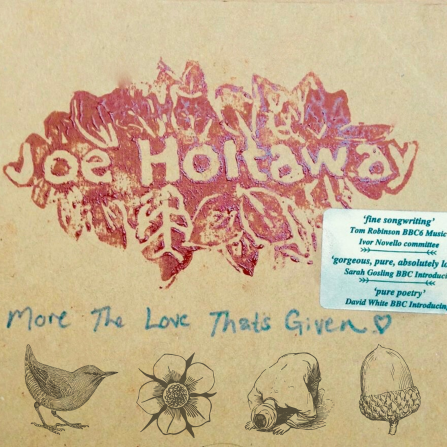 The theme music comprises harmonic chords swelling in and out of the meditation, and it is the intro to the fittingly titled song 'Be Still' from Joe's 2020 album More The Love That's Given. This song was inspired by a friend in need of peace, serenity, and the encouragement of those around them to stop and take time out to reset and heal. It was recorded in Plum Village along with classic Plum Village songs when Joe was interning with the Wake Up School (go to Children's Songs on the app to listen to some Plum Jams). The lyrics are informed by the ethos of Thay's teachings. 
With the podcast going strong, this spin-off series looks set to run for as long as The Way Out Is In itself. Keep listening, keep logging into the app, and keep checking out the latest updates.
Enjoy the practice!
➛ For updates, watch this space on the Plum Village App
➛ And this space on the Plum Village App's YouTube channel.
---
☁️ As has been the case with Buddhist teachings for millennia, there is no charge for the Plum Village App and its digital content. However, if your means allow, please consider offering a donation to support our small team's continued work on the app.