Dear friends,

We're pleased to be able to share a new series of short videos on the topic of Uncertainty and Possibility: Meeting the Climate Future. These 10 episodes feature our good friend, diplomat, activist, and author Christiana Figueres, in conversation with writer, historian, and activist Rebecca Solnit and Buddhist teacher, social activist, and author Roshi Joan Halifax.
Together, these inspirational leaders and visionaries explore the deep feelings of fear and loss elicited by the climate crisis, and how we can act in the face of this challenge. They enquire into the radical uncertainty, emerging possibility, and transformational agency with which we are writing the future in the present. The series explores the evolutionary path from the Holocene to the Anthropocene, and asks how we can intentionally cocreate an era of regeneration: an alternative to the paralysis of victimhood in terms of our individual influence on systemic change.
🔔 The full series is available on the Upaya Zen Center's website.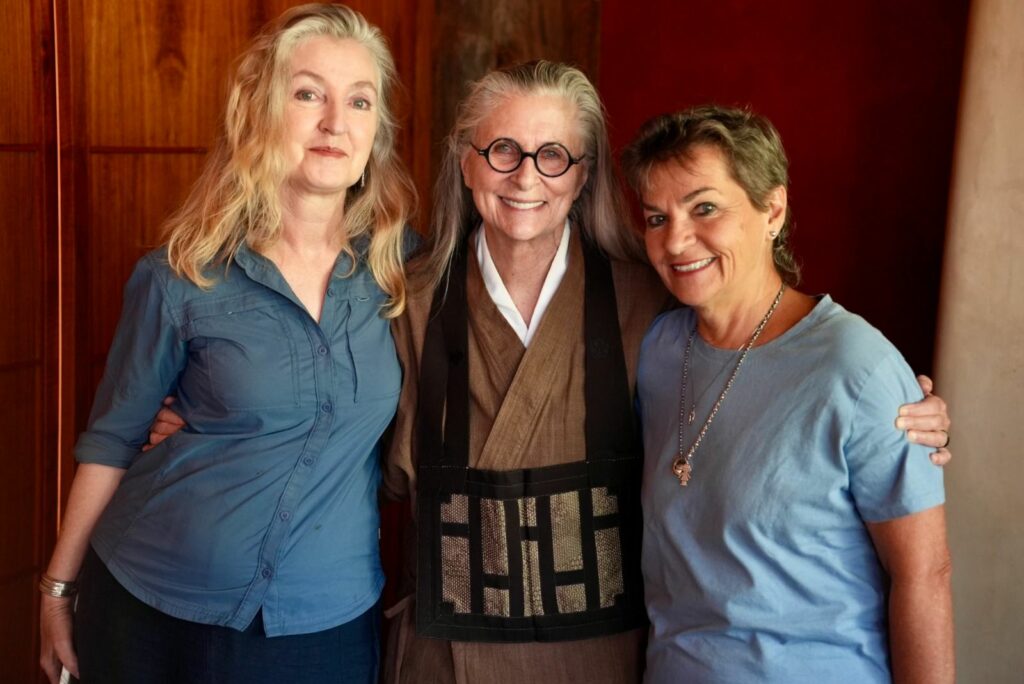 The discussion also touches upon the teachings of Thich Nhat Hanh, making this series a rewarding companion to the Plum Village App's many resources.
I discovered Buddhism, I discovered the teachings of Thich Nhat Hanh; that honestly saved my life. And I worked with those teachings until I had come back to a certain state of stability in my own personal life that supported my professional work: the negotiation of the Paris [climate] Agreement [in 2015].

Christiana Figueres
Christiana Figueres is a student of Zen Master Thich Nhat Hanh, valued member of the Plum Village Sangha, and regular guest on the podcast series The Way Out Is In. She was Executive Secretary of the United Nations Framework Convention on Climate Change (UNFCCC) from 2010 to 2016; co-founder of Global Optimism and co-host of Outrage + Optimism; and co-author of the bestselling The Future We Choose: Surviving the Climate Crisis. Most recently, she co-hosts the Zen and the Art of Saving the Planet online course, which is due to start its first long-form iteration on 15 October 2023.
Roshi Joan Halifax, PhD, is a Buddhist teacher, Founder and Head Teacher of the Upaya Zen Center in Santa Fe, New Mexico, a social activist, author, and was formerly an anthropologist at Columbia University and the University of Miami School of Medicine.
Rebecca Solnit is a writer, historian, and activist. She has authored 20 books on subjects including feminism, Western and indigenous history, popular power, social change and insurrection, wandering and walking, and hope and disaster.

---
☁️ You can join Zen and the Art of Saving the Planet online course, a 7-week in-depth online learning journey to nurture insight, compassion, community, and mindful action in service of the Earth.
Registration is now open.