Dear friends,

After more than three months of development, we are pleased to announce a new update to the Plum Village App. Version 2.8 introduces a new feature: a meditation timer!
Many other small improvements include portrait videos, improved content-update alerts, and better support for French and Spanish. This update is available now on the App Store for iPhone and iPad, and on Google Play for Android phones and tablets.
Introducing the meditation timer
One of the best loved long-standing features of the Plum Village App is the Bell of Mindfulness, which can be configured to ring periodically as a mindfulness reminder throughout the day.
We have now added a configurable meditation timer featuring the same wonderful bell sounds. This can be used for silent meditation sessions – a preference for many regular meditators.
After updating to the latest version of the app, you'll find the timer under Extras -> Meditation Timer.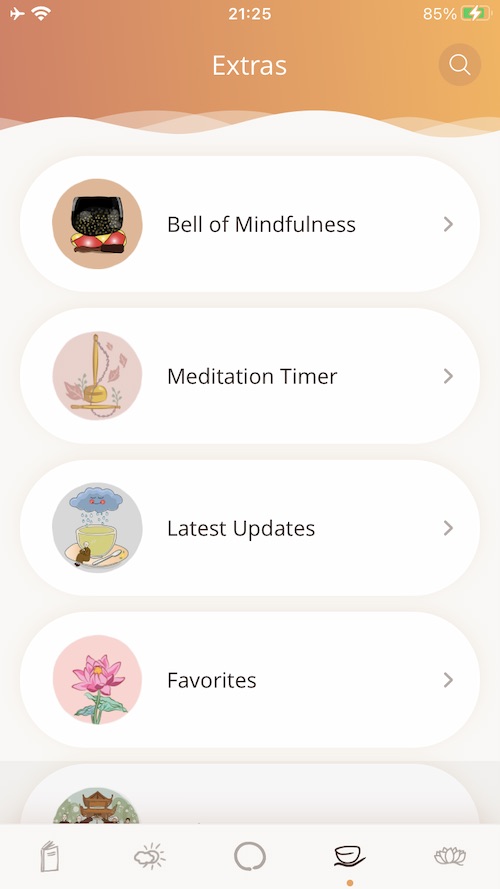 To use the timer, select your preferred bell sound, a duration, and optional interval bells, then press Start.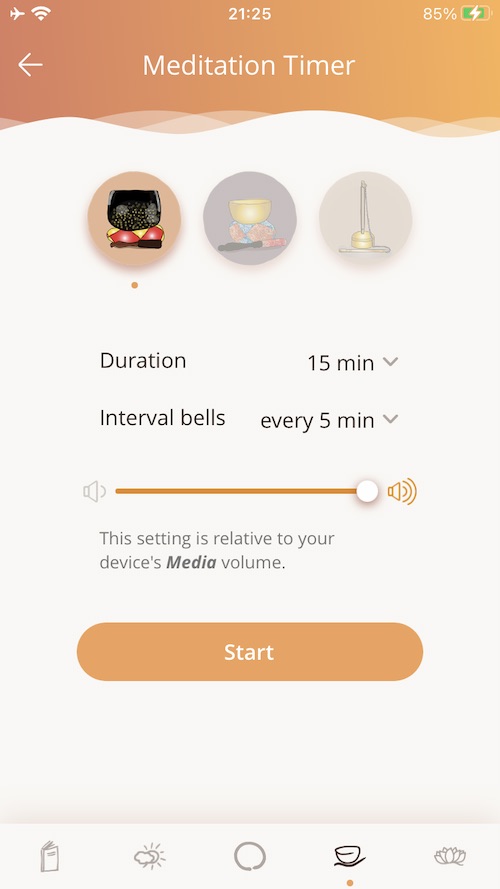 The meditation session will begin with a single bell. This will be followed by regular interval bells according to your preference, and is concluded with two rings of the bell.
Portrait video
We have added the ability for the app to support portrait-orientated videos.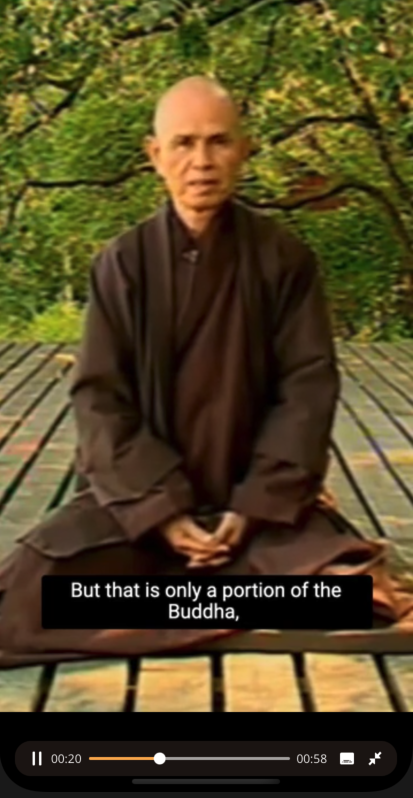 In future, our content team will add some short videos offering words of inspiration and wisdom in this convenient format.
Improved content-update alerts
With previous versions of the app, some users were slightly frustrated by the content-update messages which could appear almost daily, blocking navigation for a few seconds.
This alert no longer blocks navigation, and only appears when new items are added (not for minor updates).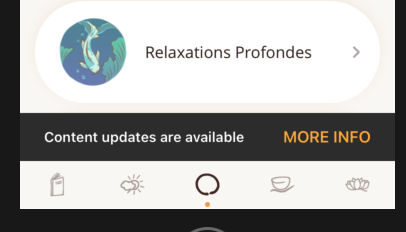 Improving language support
The Plum Village App already features some content in French and Spanish. Our content team is adding to this collection, and in future will add additional languages.
We are also improving the experience for users who prefer these languages. If your device is set to use French or Spanish, you'll now see relevant folders in this language when you open the app. You can also change language settings in Extras -> Settings.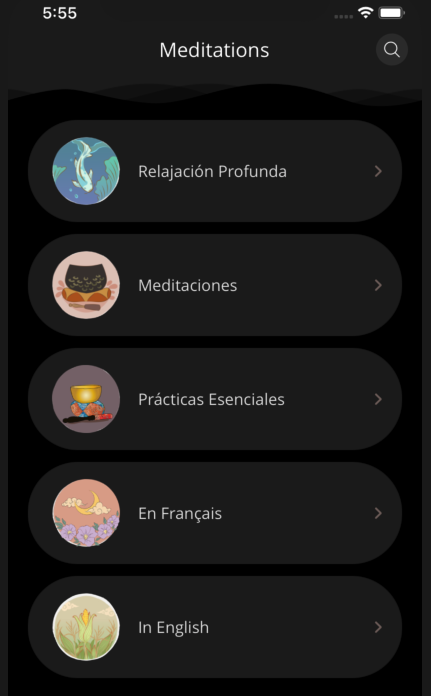 Behind the scenes, we've been doing a lot of work on a fully native app experience for non-English languages, which we expect to launch later this year. If you're interested in helping with this localized experience, you can do so by contributing subtitles in your language.
Other improvements in v2.8
There are many other small improvements in this release. Notably:
Settings for the Bell of Mindfulness are now retained the next time it is used (except the start and end time)
We now offer users the option to download frequently played items, to save your bandwidth (and to reduce our server costs, which are kindly paid for by donations)
We have improved the experience of sharing a meditation/talk/song by email.
Continuing the development of the Plum Village App
As has been the case with Buddhist teachings for millennia, there is no charge for the Plum Village App and its digital content. However, if your means allow, please consider offering a donation to support our small team's continued work.
Also, if you feel inspired to help guide the continuing development of the Plum Village App, we would welcome your suggestions, comments, and votes, on our public feedback board.
You can also actively help our efforts by contributing subtitles in English or other languages.
If you experience any difficulties or bugs when using the app, please report these via our contact form; we will follow up by email to help.