This help page was last revised on September 29, 2023.
If you are using iOS 15 (or iPadOS 15) or higher, we recommend configuring notification in the Settings app for optimal behavior of the Bell of Mindfulness.
By default, notifications show as a "banner" alert over the app you are currently using, like this: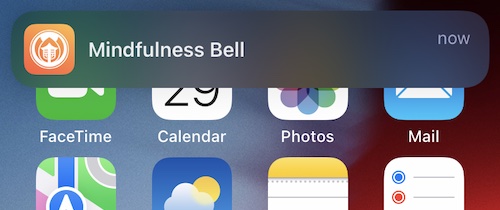 The banner stays for a few seconds and then disappears. You may or may not like to see this banner, however, the sound also stops as soon as the banner disappears, which means that the Bell of Mindfulness sound is cut off early. If you would like to hear the full sound of the bell, please follow the instructions below.
On the Bell of Mindfulness screen, tap the Settings link: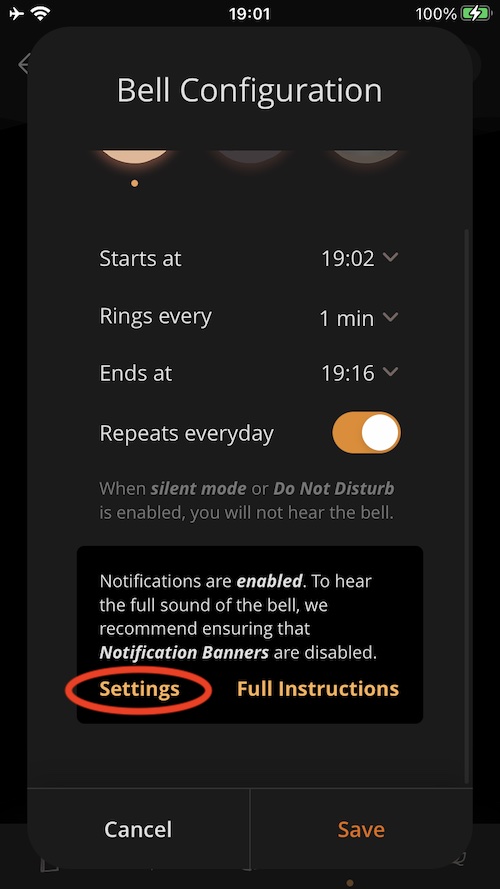 You will be taken to the app settings for Plum Village within the Settings app. Next, tap Notifications: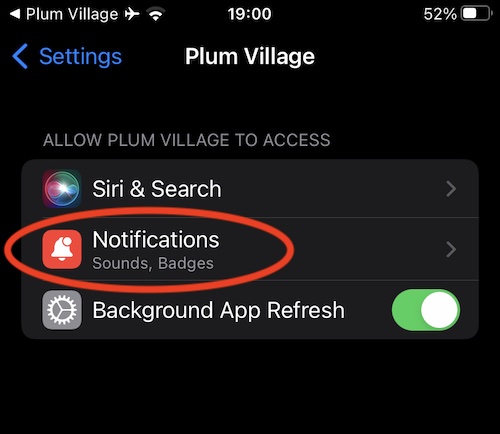 Finally, tap Banners to disabled banners: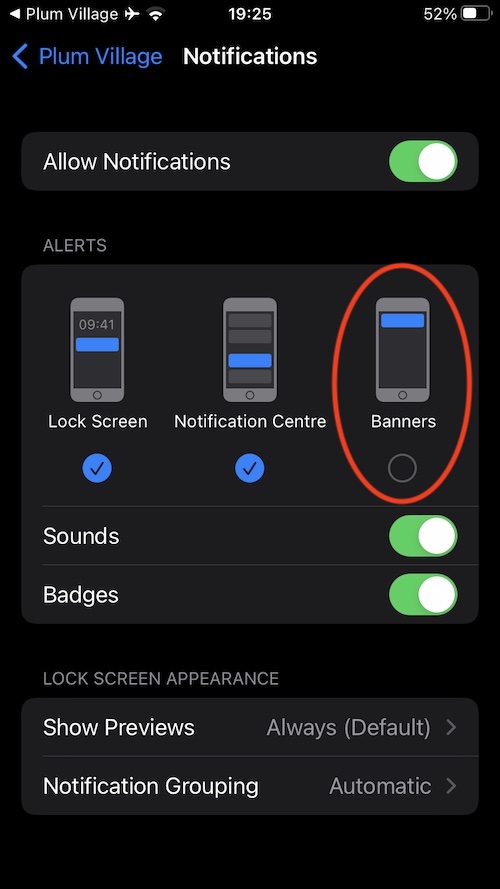 Once you have tapped it, there should be no check mark under Banners on this screen.
You can now use the Bell of Mindfulness in the normal way, and will no longer see banner alerts when the Bell of Mindfulness rings. As a consequence, you will now hear the full sound of the bell 🙂
We recommend you always leave Notification Center enabled. This is particularly important on iOS 17 or higher, as the Bell of Mindfulness will produce no sound if Lock Screen, Notification Center, and Banners are all disabled.
Some Apple Watch users have reported that they also need to disable Lock Screen for the bell to work with their Apple Watch connected.
If you have other concerns with the bell, the following posts may be helpful: