At present, the Plum Village App includes content in:
English
French (français)
Italian (italiano)
Spanish (español).
We will be adding further languages in future.
Additionally, some of our videos have subtitles in additional languages including Chinese (both simplified and traditional: 汉语 and 漢語), Dutch (Nederlands), German (Deutsch), Indonesian (bahasa Indonesia), Japanese (日本語), Korean (한국어), and Vietnamese (tiếng Việt).
Currently, the user interface for the app is only available in English, but we are working to translate it into other languages.
Finding content in your language
If the app features any content in your device's default language, you will see this at the top of the results list.
For example, if your phone is set to use Spanish, you'll see meditations in this language at the top, with other languages below: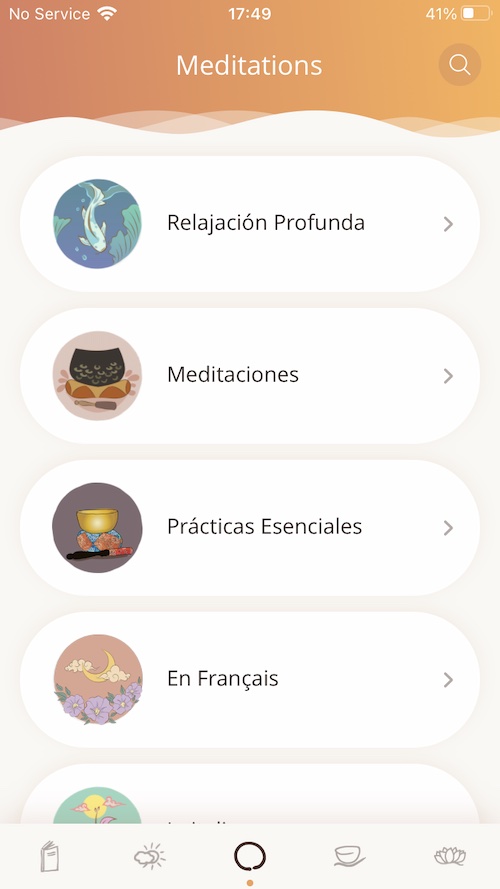 If you wish to change the language, you can do so in Extras –> Settings: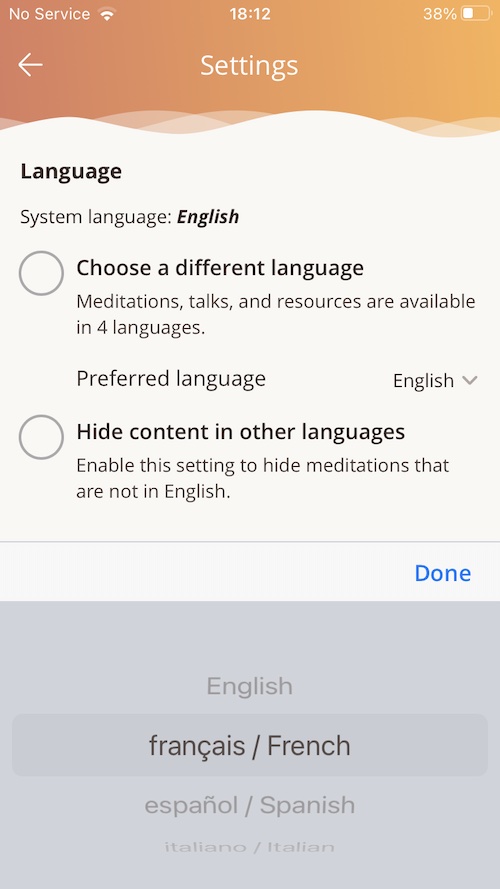 If you prefer not to see these results at the bottom of the list, you can use the 'Hide content in other languages' option.
Subtitle languages
You can change subtitles using the relevant icon on the video controls: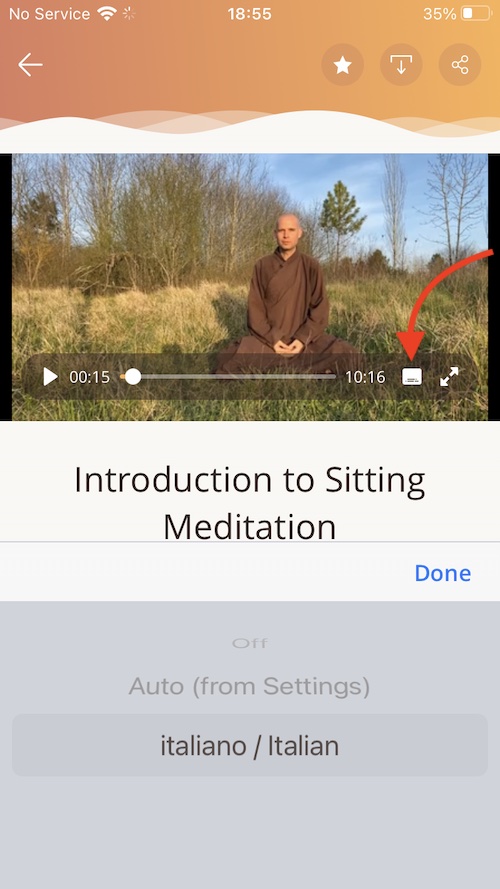 If you always want to see subtitles, you can enable this and choose the language in Extras –> Settings: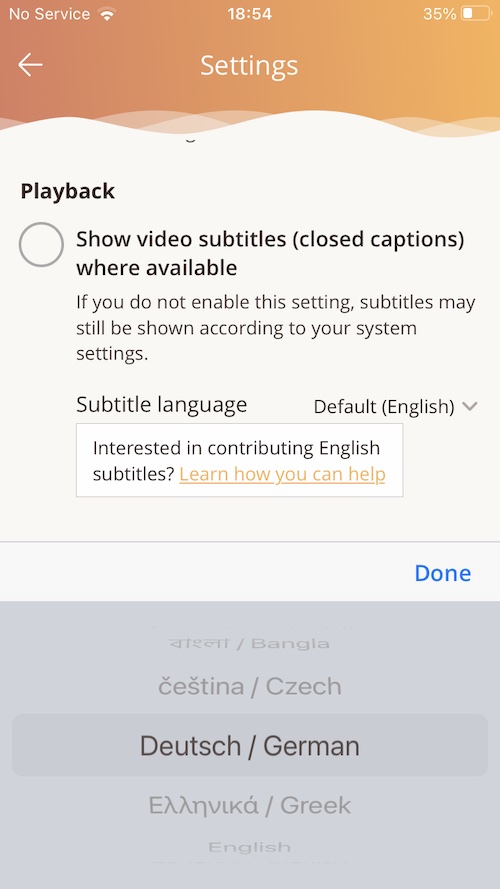 Subtitles in the app are created by volunteers. If you'd like to help with this effort, please see 'Contributing Subtitles for Plum Village'.