Dear friends,
We are happy to announce the latest update to the Plum Village App, available now on the App Store for Apple devices, and on Google Play for Android phones and tablets.
This includes improvements to help you keep track of your activity on the app (if you wish to do so), as well as a range of other small improvements and fixes.
Those who use an iPhone or iPad may be aware that the Bell of Mindfulness stopped working on the recently released iOS 15, but will be relieved to hear that we have now added support for iOS 15 to the Bell.
Your activity on the Plum Village App
We've improved your ability to see previously watched or listened-to content on the Plum Village App (similar to a browser history).
Previously, this feature was only available to those who signed in, but we have improved it and extended it to those who choose to use the app without doing so. The only difference is that if you do sign in, you can choose to sync your activity across multiple devices (for example, a phone and a tablet).
You can find activity on the fourth tab, Extras, as My Activity: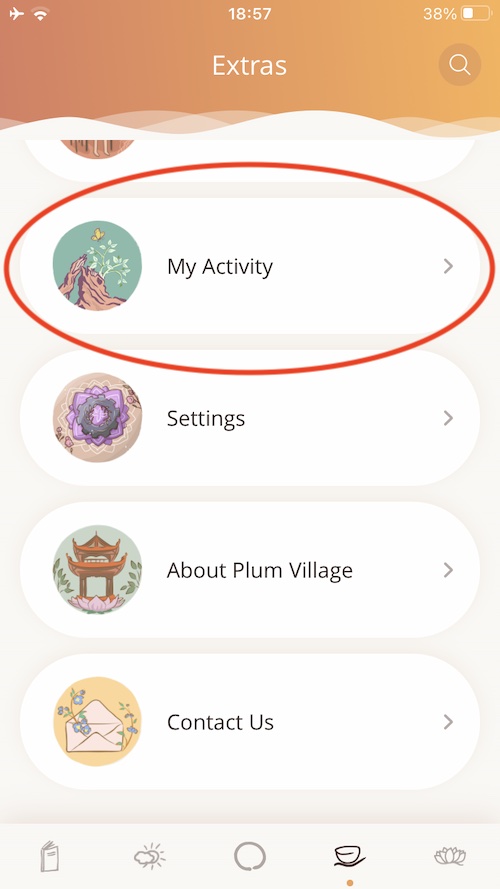 This screen includes a list of items you recently listened to, with a simple summary of your activity at the top: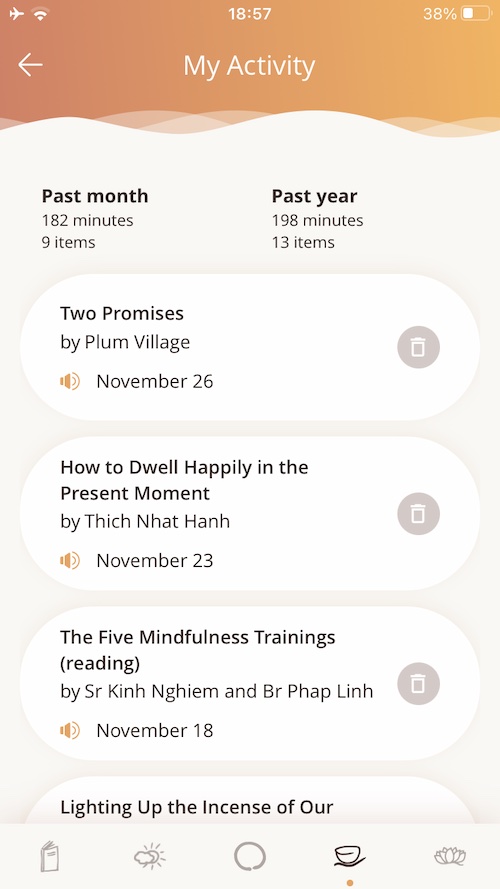 Without signing in, your activity is kept on your device and never uploaded. If you are signed in, you can choose to sync your activity via the My Account screen: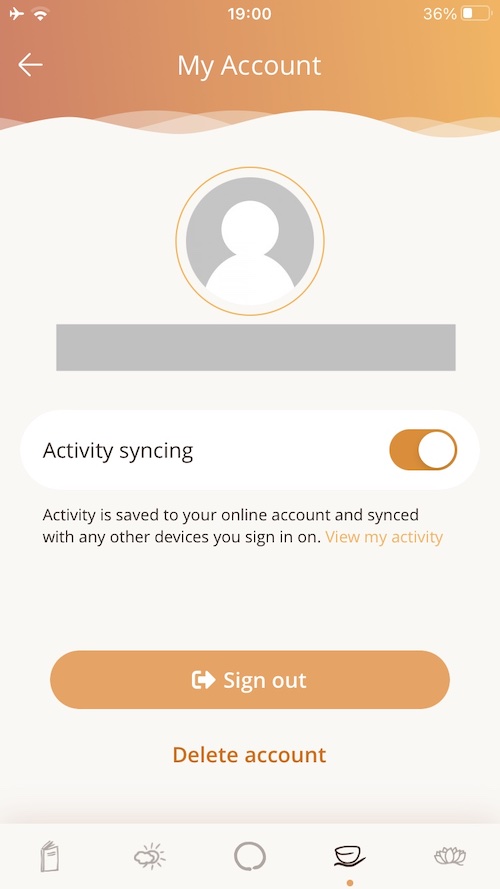 As you use the app, items are marked as listened or watched once you finish them: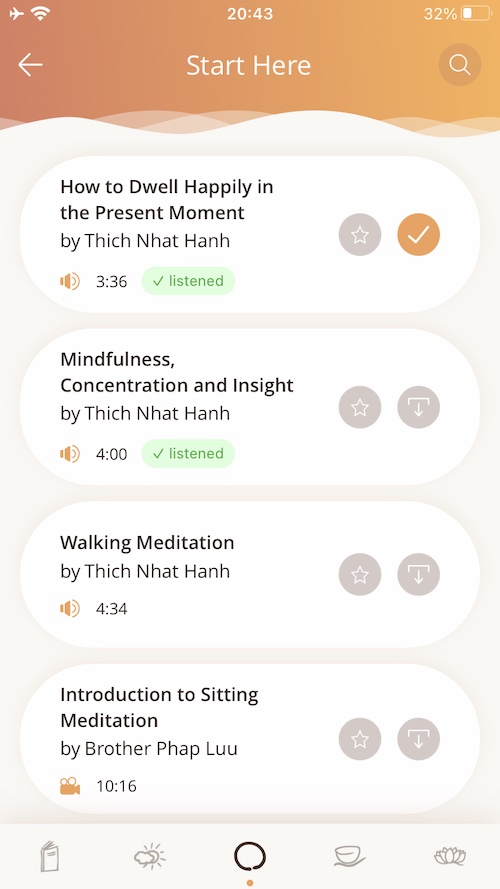 However, if you prefer, you can disable these badges via Extras -> Settings: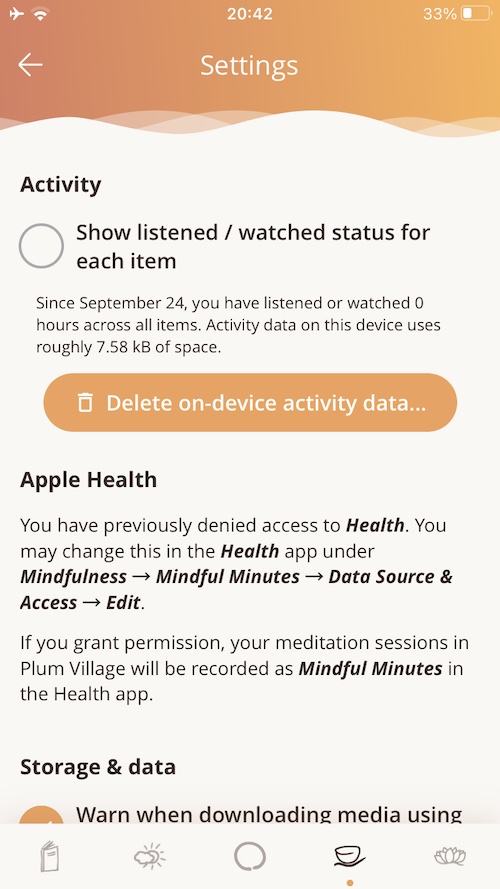 We also provide the option to delete activity data from your device. Though the data is relatively small, if you have very limited space on your device this may be helpful. This function will also reset all listened/watched badges.
Bell of Mindfulness support for iOS 15
On iOS 15 and iPadOS 15, the Bell of Mindfulness had stopped working because Apple made some changes to the way notifications work. This update fixes the problem – however, we recommend tweaking some settings for optimal behavior. See this help page for more info:
Other improvements in v2.9
As usual, we have made many other improvements and bug fixes in this release, including:
Improved search performance and the addition of an indicator to make it clear when results are still loading
Small improvements to the dark theme
Playlists now continuing to play correctly when the screen is locked.
OS version support
Unfortunately, it has become necessary to drop support for some older operating system versions in this update. Therefore, the app can no longer be installed on devices running iOS 10 or Android 4. This will tend to impact devices more than five years old. In an ideal world we would support these older devices for longer, but this becomes less and less feasible over time for pragmatic reasons.
If you have an iOS 10 or Android 4 device and are unable to upgrade your operating system, you can continue to use the version of Plum Village App which you have installed, but cannot upgrade to version 2.9 or higher.
As an alternative for those who cannot install the Plum Village App, we provide a simple web app offering all the same content, which can be accessed from any mobile device, as well as Windows, Mac, or Linux PCs. Visit web.plumvillage.app in your web browser to access this.
Continuing the development of the Plum Village App
As has been the case with Buddhist teachings for millennia, there is no charge for the Plum Village App and its digital content. However, if your means allow, please consider offering a donation to support our small team's continued work.
Also, if you feel inspired to help guide the continuing development of the Plum Village App, we would welcome your suggestions, comments, and votes, on our public feedback board.
You can also actively help our efforts by contributing subtitles in English or other languages.
If you experience any difficulties or bugs when using the app, please report these via our contact form; we will follow up by email to help.